Before and after school care offers children the opportunity to explore a range of engaging and enriching activities.
Activities for children are programmed to allow individuals to explore their interests. Although children see activities as having fun, there are many skills that they are developing that help them to grow. Lifelong skills allow children to enquire, experiment, cooperate and express themselves.
Learning through play is a key focus in before and after school care and we'll be taking a look at our top ten activities that children just cannot get enough of!
Baking Cookies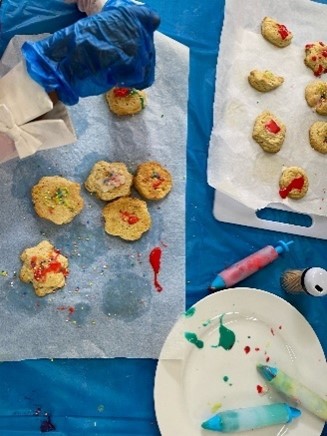 Most children love to bake! They measure the ingredients to precision, patiently check on the cookies baking in the oven and take pride in icing and decorating their cooled-down baked goods. The best part is eating them, of course!
These Vegan Coconut Sugar Cookies were baked at our recent Holiday Club. You can bake these at home too.
Ingredients:
2 cups + 1 tbsp all-purpose flour
½ tbsp baking powder
½ tsp baking soda
Pinch salt
½ cup room temperature coconut oil
¾ cup + 2 tbsp white sugar
1/3 cup water
½ tsp pure vanilla extract
Method:
In a medium sized bowl, combine the flour, baking powder, baking soda and salt. Set aside.
In a large bowl, beat together the coconut oil and the sugar. Beat for 1-2 minutes until the mixture is nice and light. Add the water and vanilla and beat until the mixture is well combined.
Gradually add the flour mixture to the creamed sugar mixture, beating to combine. Wrap the dough tightly in plastic wrap and put in the fridge for 1 hour.
Before rolling, let the dough sit at room temperature for 30 minutes. Preheat oven to 160-170-180C.Roll the dough directly onto baking paper. The dough should be half a centimetre.
Use cookie cutters to cut out the dough, use a flat spatula to gently remove the excess dough. Keep re-rolling and cutting out the dough until it's all used up. If you want to use stamps, it is time to put them out.
Transfer cookies to a baking sheet lined with parchment paper. Leave 1 cm space between cookies. Bake for 8-10 minutes for a chewy cookie and 10-13 minutes for a crunchy cookie.
Let them rest on the baking sheet for a few minutes before transferring to a wire cooling rack. Let them cool completely before decorating. Pop them in the freezer if you're impatient.
Royal Icing:
Ingredients:
2 cups powdered sugar
2 tbsp soy milk
4 tsp honey
Food colouring (You can use Beetroot for colouring. Peel and slice a beet and gently stir the slices into the royal icing. Once the icing reaches your desired shade, remove the beet slices. Easy peasy!)
Method:
In a small bowl, beat together the powdered sugar and soy milk until smooth. Add the honey and continue beating until thick and glossy.
Separate into bowls and add food colouring as desired.
Immediately transfer icing into piping pens or seal in an airtight container or cover with a damp cloth to prevent the icing from drying out.
If you have a baker at home, take a look at these recipes too.
Diorama Designs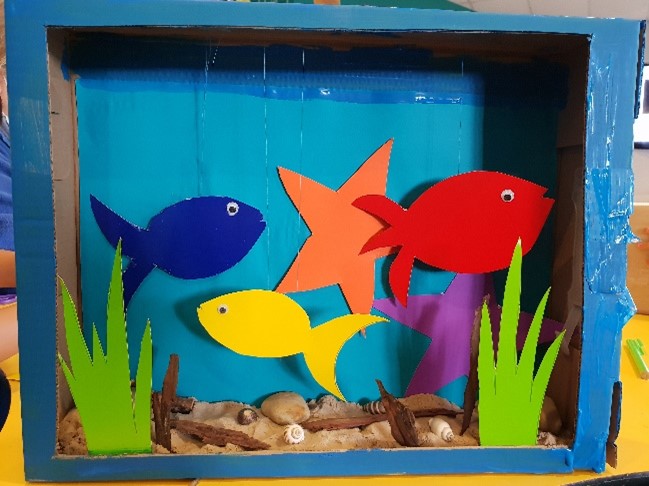 A diorama is a 3-dimensional model that can be made to represent a scene or miniature exhibit from a large scale or real-life scenario.
Simply gather some boxes and paper to transform an old shoe box into a spectacular miniature stage. Children can make animals or people to include in their diorama activity. The imagination is endless when making a diorama from scratch and children can be kept busy for hours upon hours to perfect their design.
Older children at before and after school care enjoy making very detailed dioramas but activities can be tailored for any age group.
Gardening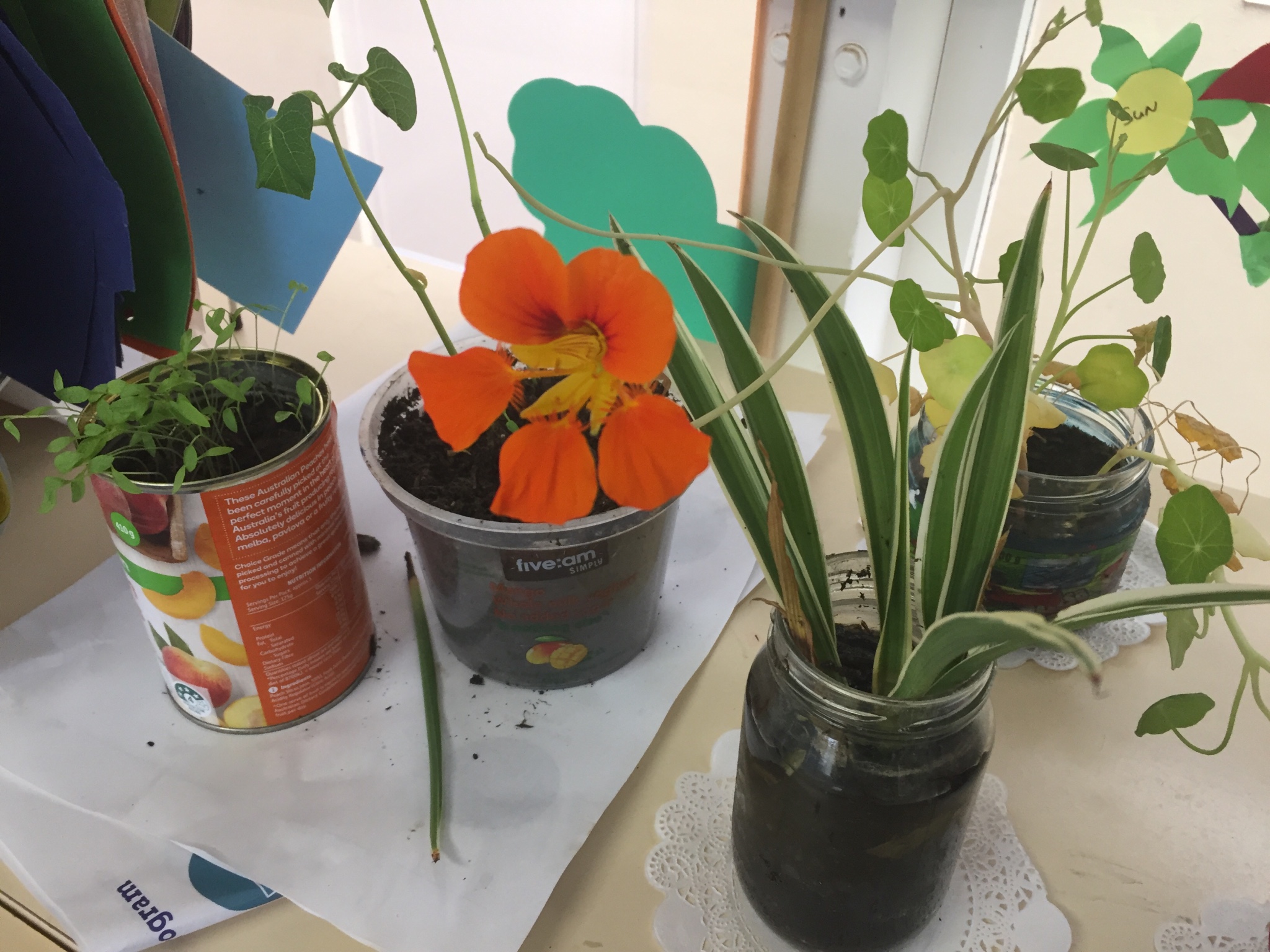 You don't need to have a big backyard to garden. At before and after school care, we often use recycled materials in place of pots, such as tins and glass jars.
Gardening is a popular activity for children as they are fascinated by watching their garden grow. We've grown seeds, seedlings, cuttings, and even edible plants too. With a little bit of sunshine and water each day, children can reap the rewards of the effort they put in to nurturing their plants.
These gardening ideas for children of all ages will keep you busy at home too.
Lava Lamps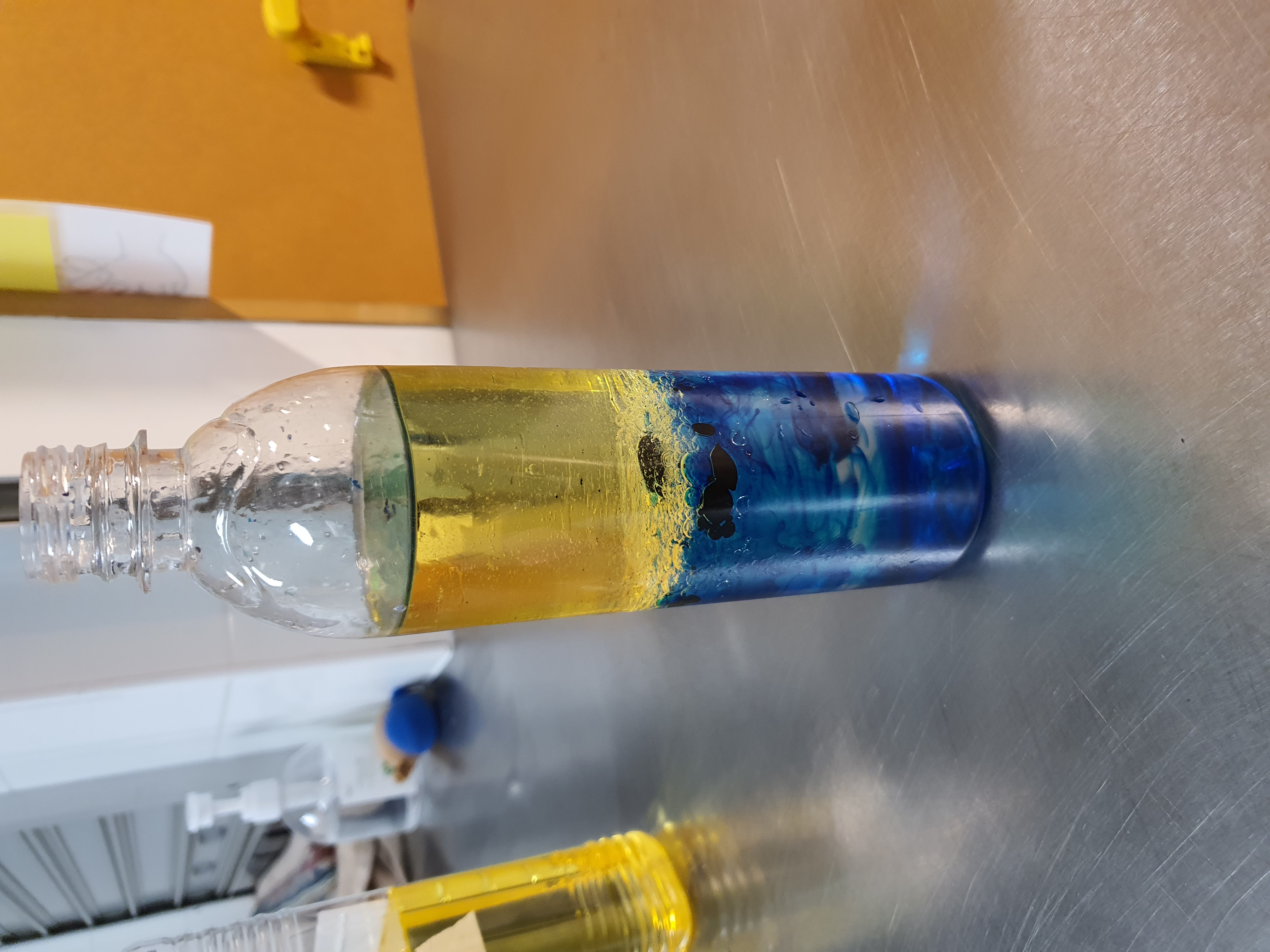 Get your science hats on to make a lava lamp!
Children can't get enough of science experiments and will often repeat their experiment multiple times. When children conduct a science activity, they learn how to communicate, get organised, remain focussed and observe.
For other fun science activities, read more here.
Lego Building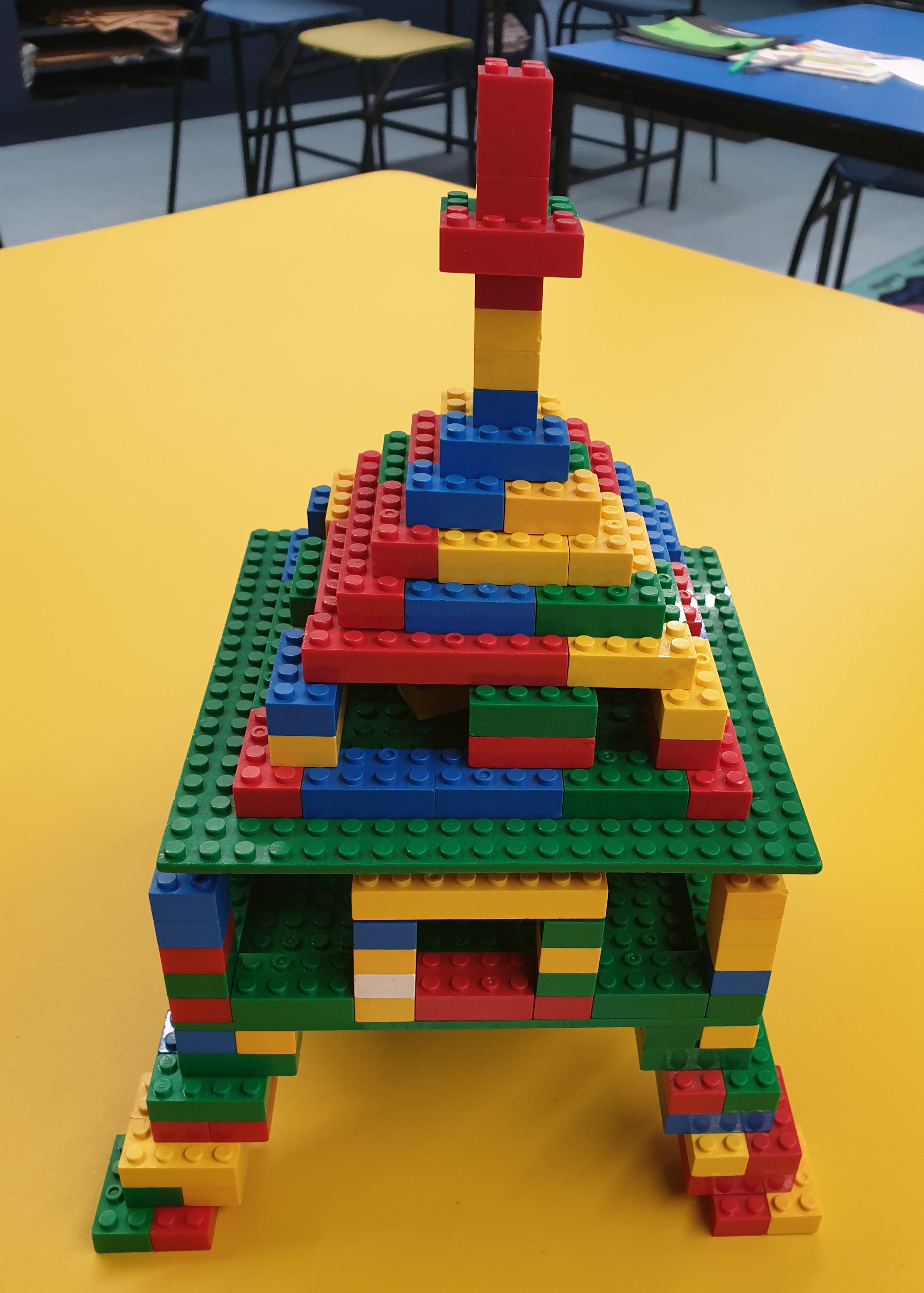 It is a known fact that Lego is a fun activity that is good for the brain so we can understand why children were inspired by the recent Lego Masters television program.
Lego building gives children confidence in their own abilities and allow them to display their creativity. Moreover, Lego encourages teamwork, social interactions, problem solving, mathematics, spatial awareness, and most importantly, perseverance!
Musical Instruments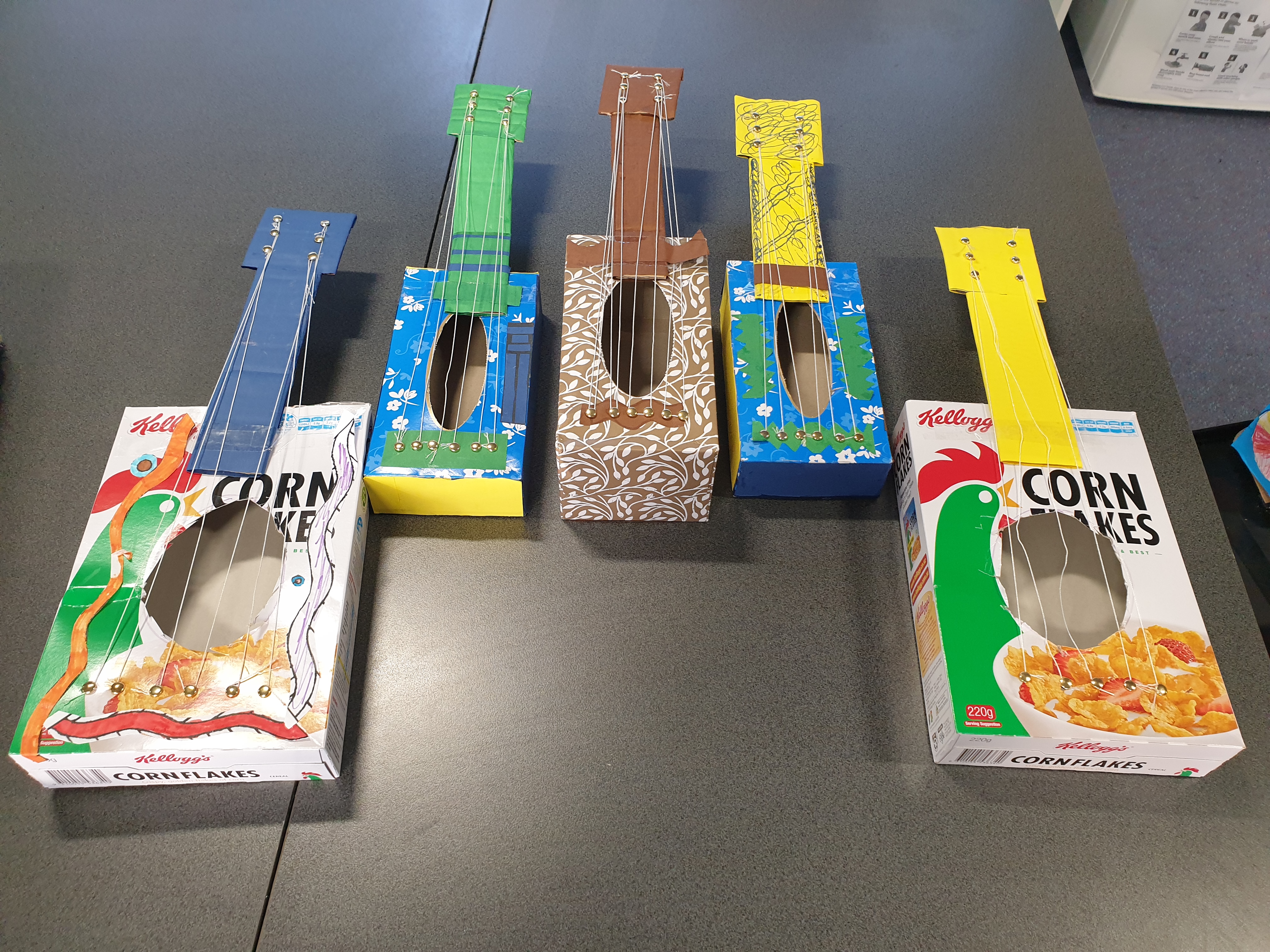 Recycled materials were used to make musical instruments to set up a band at before and after school care. Listening to the various sounds coming from the musical band was music to the ears! You can try making these musical instruments at home.
Pita Pizzas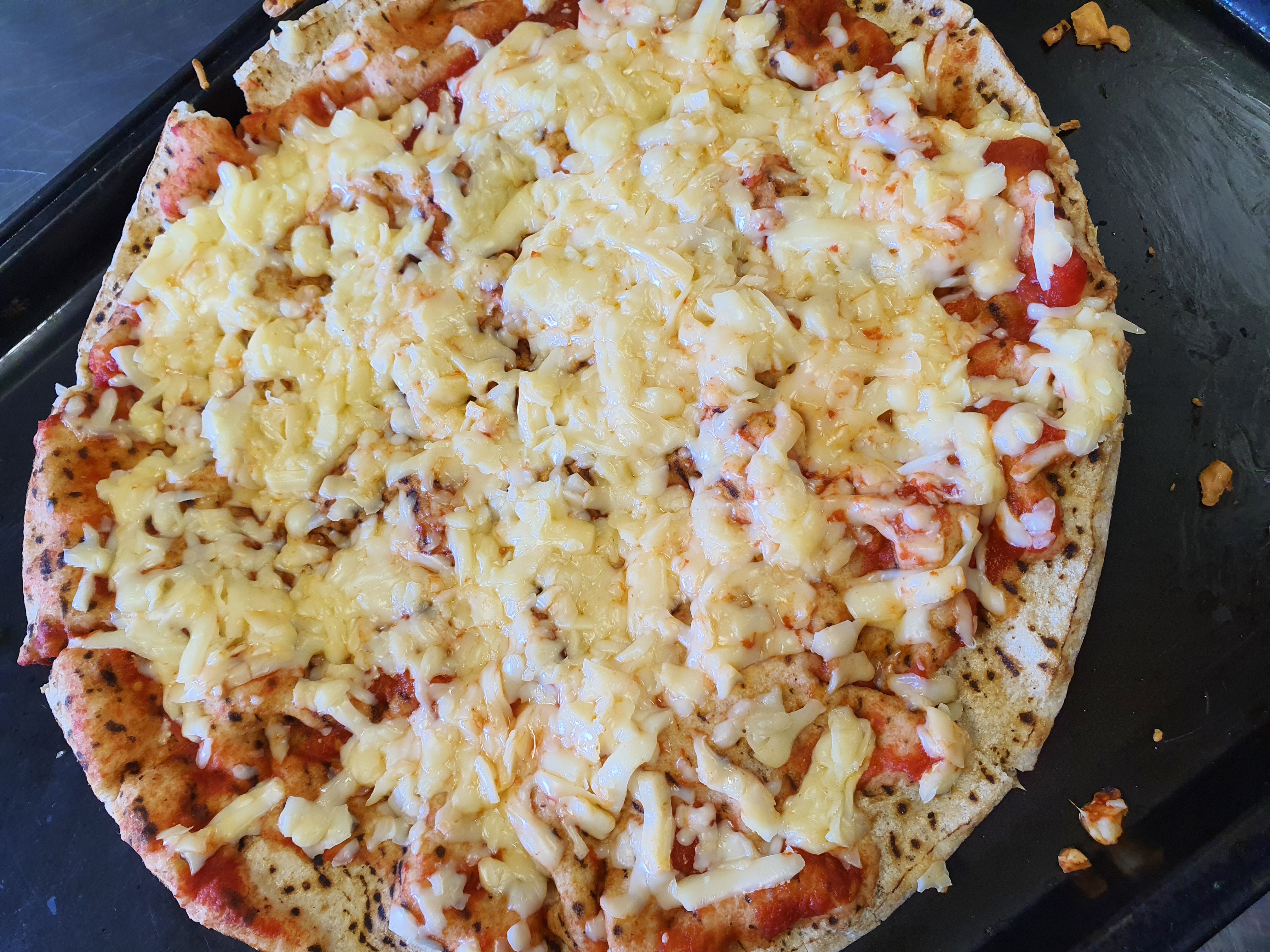 For a savoury cooking recipe idea, pizzas are quick and easy to make. Pizzas are often made as a snack in before and after school care. Everyone can get involved and enjoy within minutes!
Ingredients:
Pita bread
Tomato paste
Pineapple
Capsicum
Grated cheese
Here are some more pizza recipes to get into the cooking spirit at home.
Method:
Preheat the oven to 180°C
Spread the tomato paste over the top of the pita base
Top with capsicum then add the grated cheese
Bake for 10 minutes or until cheese has melted
Take out of the oven. Slice, serve and enjoy!
Clay Making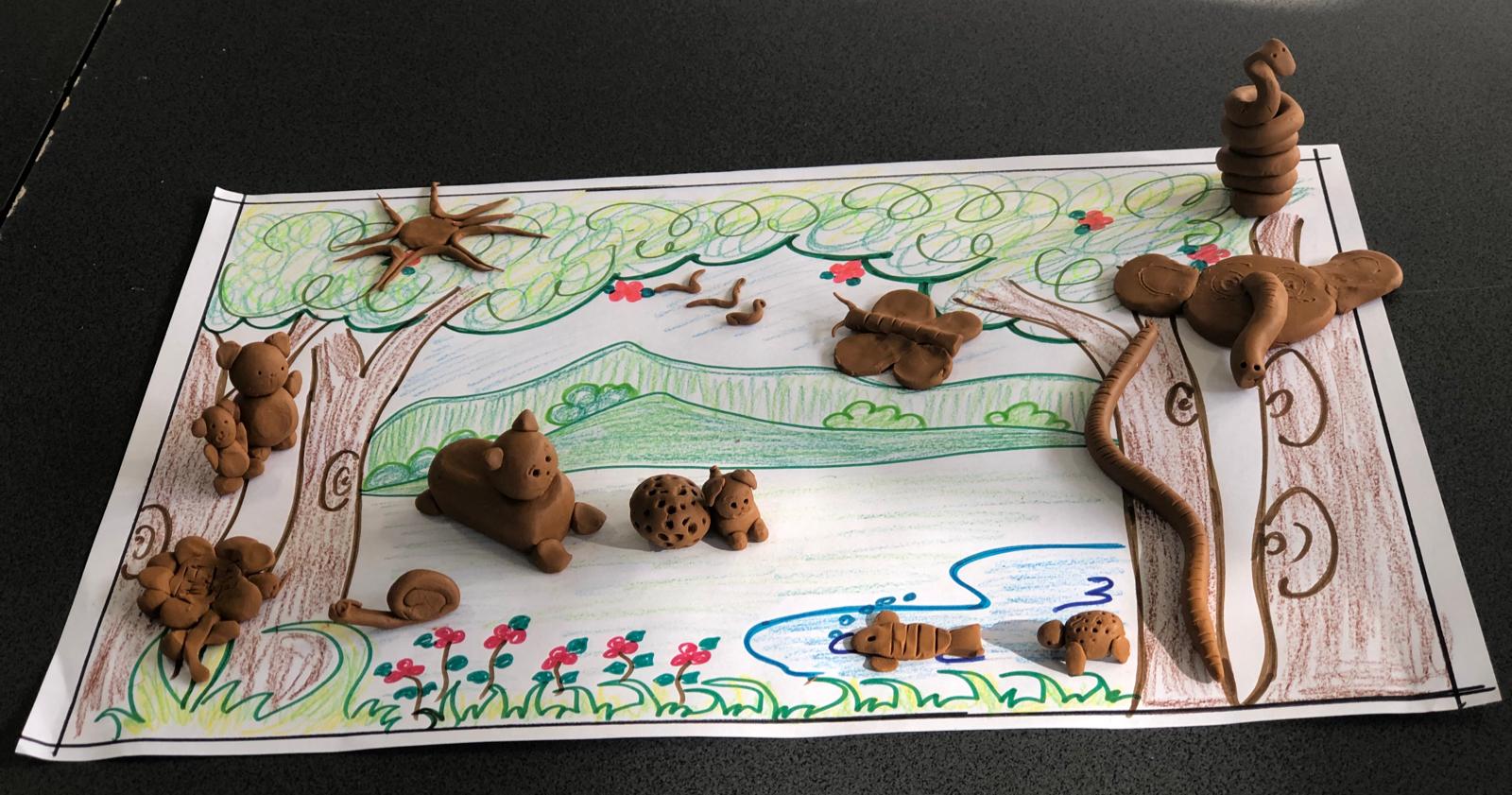 These clay creations are amazing, do you agree? Clay is a hands-on activity that develops hand and eye coordination. Children enjoy squeezing, patting and pounding clay to their models. We like how creativity has shone through with the addition of the background drawings.
If you'd like your children to develop finger and muscle strength, encourage them to get creative with their own clay models.
Spoonville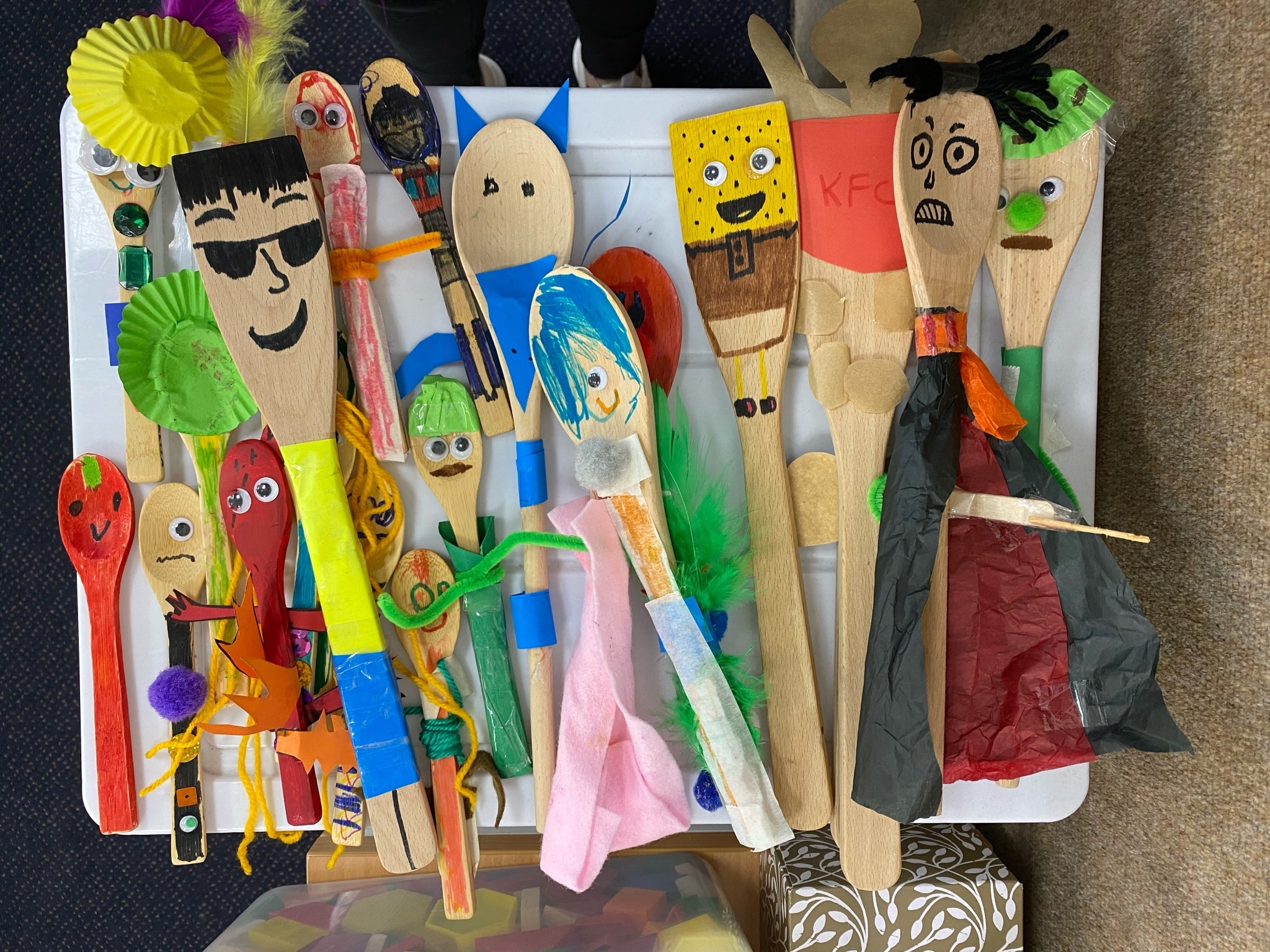 Spoonville is a recent lockdown trend and has taken to the streets around us. Simply use a wooden spoon (or other kitchen utensil) and decorate it as your own character. Spoonville Villages are quickly added to by neighbours and give children a glimmer of hope during uncertain times. Connecting with others is important for overall wellbeing and you can read more about Spoonville here.
Tie Dye Clothes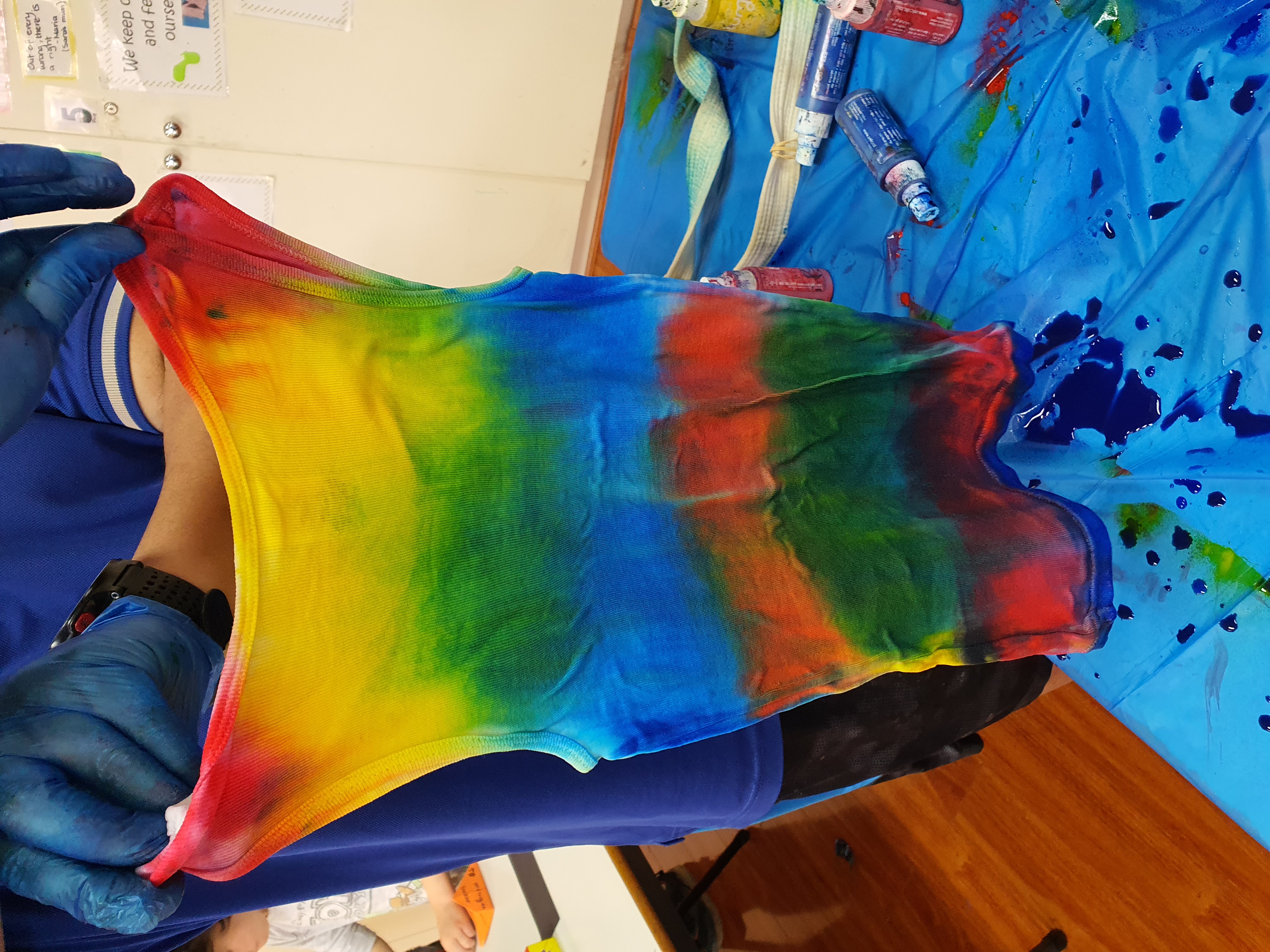 Tie dye clothes always come back into fashion! This was a recent activity at Holiday Club and wasn't as messy as it looked…but gloves are mandatory. There are a number of different tie dye methods to give you varying effects. Be sure to check this video out to make something your child will be proud to wear.
So, there you have it! Our top ten activities at before and after school care can be replicated at home to keep your children entertained for hours upon hours. You'll learn more about what children can do in before and after school by visiting our blog.