It's a known fact that exercise has many health benefits, but it's become more difficult to keep moving when confined to the house. Don't let restrictions associated with coronavirus (COVID-19) stop you from a daily exercise regime though; there are so many effective ways in which we can keep our whole family fit and healthy. All in the comfort of your own home and whilst having fun together!
We've complied 6 ways for parents and children to keep on moving and maintain their fitness. They're all indoor activities and can be done at any time. You may not be able to head to the gym for the time being and local sporting clubs have closed for the season, so give these exercise activities a try and be sure to mix it up during the week for some variety.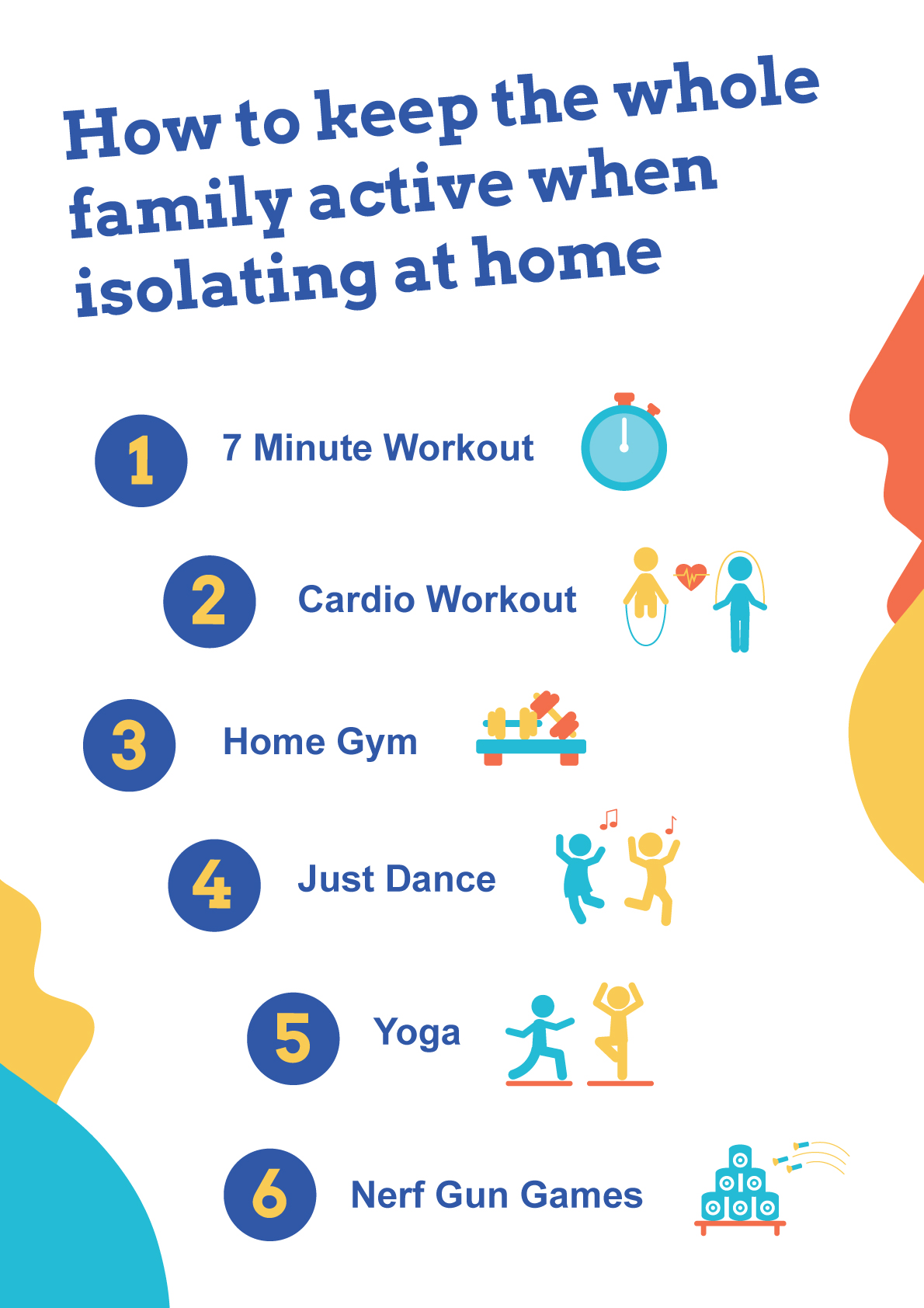 Exercise #1: 7 Minute Workout
The 7 minute workout is perfect for squeezing in before work. Afterall, it's only a 7 minute workout! This form of exercise is designed for busy people who want to get a full body fitness workout done and dusted before the day even begins. It's also a good one for kids to do as the exercises use your own body weight, meaning it's safe for young growing bodies.
Improve your physical fitness in no time with 12 different exercises that target various parts of the body; they're 30 seconds each and you can rest for 10 seconds in between:
Jumping jacks (works total body)
Wall sit (works lower body)
Push-ups (works upper body)
Abdominal crunch (works core)
Step-up onto chair (works total body)
Squat (works lower body)
Triceps dip on chair (works upper body)
Plank (works core)
High knees running (works total body)
Lunge (works lower body)
Push-up and rotation (works upper body)
Side plank (works core)
Read more about the 7 minute workout here and follow this video to get started.
Exercise #2: Cardio Workout
You can still go for a run outside, but a cardio workout at home is hard to resist! Check out this short cardio fitness workout that's perfect for the entire family. For a longer cardio fix, kids will love this one. Cardio workouts are a great way to release those endorphins, enhancing your overall wellbeing.
Get your fitness mat or a towel ready and drink bottle, and you're set to increase your heart rate with some skipping, hopping, jumping jacks, plus more.
Exercise #3: Home Gym
No matter how much space you have in your home, the home gym is a sure winner! You can take on board these tips when it comes to equipment, or for the low cost factor, simply make up your own with what you have around the house. You may have stocked up on tinned food at the supermarket and now you've got more uses for it than one – dumbbells!
Some other equipment you'll put to good use are resistance bands and a medicine ball.
The gym set up can be tailored to suit kids as well; simply opt for lighter weights to suit the little muscles in the house.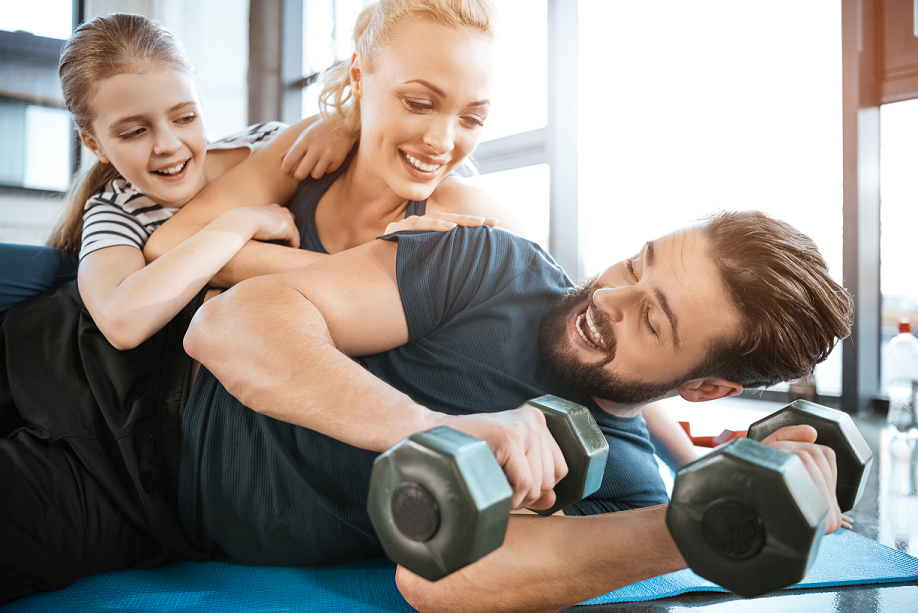 Exercise #4: Just Dance
Get the game consoles out and get ready to dance, dance, dance! Not just a fun holiday activity, but a great way to improve your physical fitness and bond as a family. Need a little break during the day? Dance Party never fails to get everyone up and moving.
You never thought you'd be hi-jacking the Nintendo Switch, Wii, Xbox or Playstation but this dance video is seriously good fitness for adults and kids alike and seriously addictive! Subscribe to Just Dance on YouTube to keep up with the cool parents.
Exercise #5: Yoga
Yoga is perfect for parents and kids as it enhances flexibility, improves strength, challenges your coordination and increases body awareness. Not to mention the fact that it is good for mindfulness.
Brush up on some yoga terminology and learn about the different yoga poses here, such as cat pose and child's pose. Then choose from a suite of yoga videos for kids for some relaxation time together.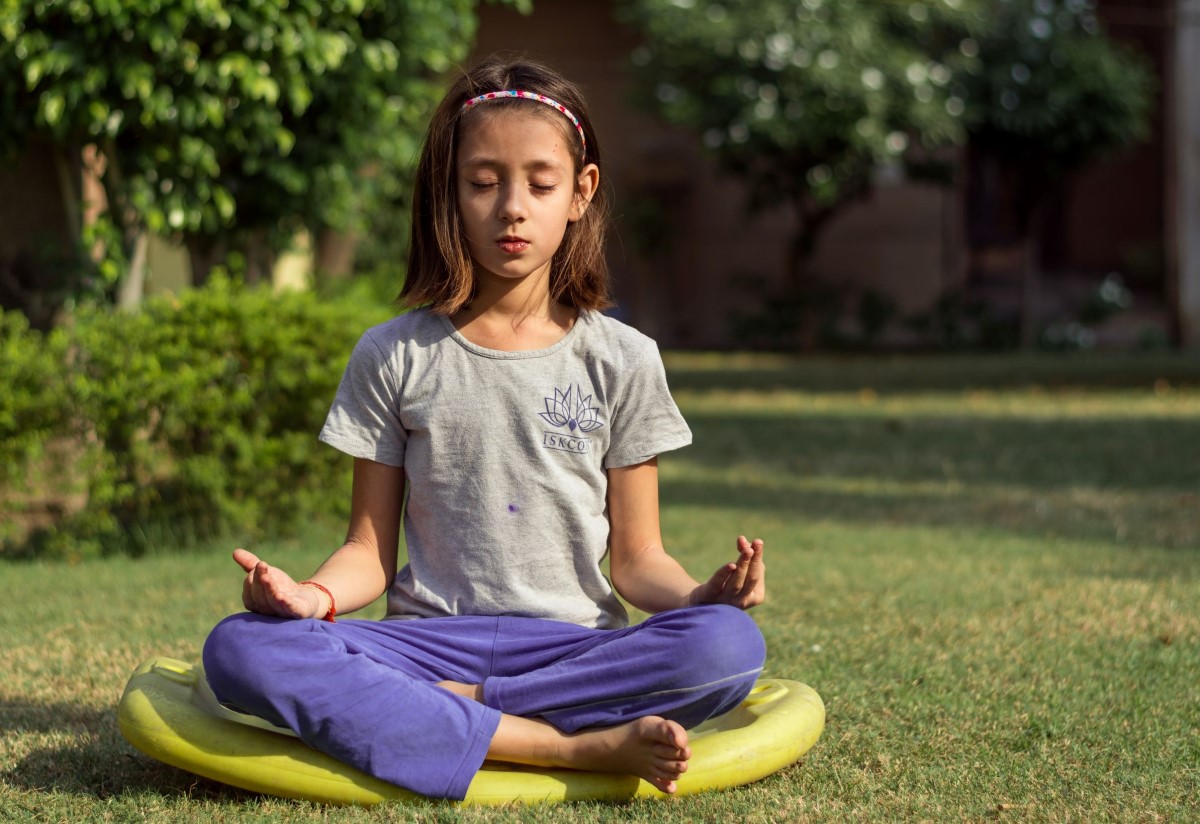 Exercise #6: Nerf Gun Games
This is the ultimate fitness activity for the inner child within you! Who would have thought that there are so many fun Nerf games to choose from. Warning: these activities can be played for hours!
Set yourself up in teams and battle it out for some friendly competition. You'll be running and ducking and we believe this is a form of exercise, don't you agree? Have fun!
If you have a primary school aged child at home, it may not feel like it's school holiday time but making time for some family fitness fun should bring some fun to the days.
At Camp Australia, we incorporate physical activity into programming at our services. We know that exercise is the best way to release endorphins and dopamine and increase serotonin to allow kids to not only expel energy, but feel happy, calm and motivated. We all need positive energy in the home, and we hope you have been inspired with some fun ways to remain fit during isolation time.