Thinking back to when you were in primary school, was there ever a time when you felt that you didn't belong? That dreaded feeling when you walked into the school gate hoping that the day will be better than the day before.
As a parent, you want your child to fit in. You want them to feel like they belong. You want them to be happy. So, how can you help to boost your child's sense of belonging in primary school?
Know that Every Child is Different
Being aware that every child had varying needs ensures that a 'one-size-fits-all' approach is not adopted.
School culture comes into play when looking at the right school for your child. And you already know that the school's culture must align with your child's needs. Also, the needs of your family should be factored in.
Talking with teachers about your child's likes and dislikes gives them the added confidence that they will be understood. This is a good step towards enhancing your child's sense of belonging in a community that may be unfamiliar to them, especially if they are starting school for the first time, beginning a different chapter at new different school, or heading back to school in a higher year level.
Why it's Important for Children to Feel Like they Belong
When children feel that all-important sense of belonging, they are able to thrive. They are able to learn in an optimal way, and to communicate their own needs, eventually leading them to take charge of their own education and friendships.
When a child feels like they belong, they feel confident and on top of the world!
How Schools Help Children to Fit In
Children can successfully transition into a new school year when they feel a sense of belonging.
Transition programs are designed for teachers and students to get to know each other. Here, children will be able to become more familiar with their school grounds too. It's important for children to have a certain level of familiarity before their first day of school, to give them more confidence in the classroom and in the playground.
In Outside School Hours Care, the positive transition program allows educators to align with the needs of each individual child and their family values. Getting to know children and setting goals with them assists educators to develop tailored programs for before and after school care.
Moreover, school holiday programs are a great way for children to meet new friends and familiarise themselves with their school.
Positive Relationships Matter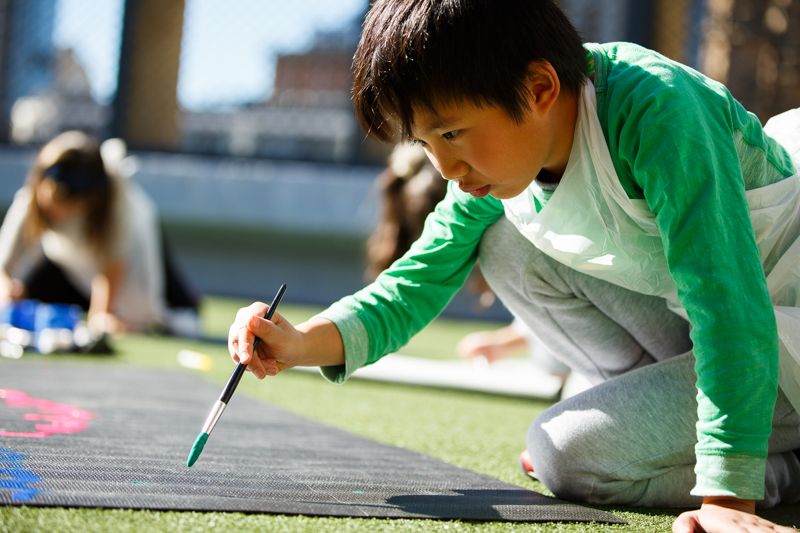 Having a positive relationship with school staff and educators is important for a child. They need to be able to trust at least one adult, so that if they ever need advice, there is someone they are comfortable relying on.
In addition to this, if you are able to, involve yourself with the school community – it's important for you, as a parent, to feel a sense of belonging too! And your child will see this in a positive way, encouraging them to get involved and expand their social networks too.
The school holidays are the perfect time to have conversations with your child - how do they feel about starting a new year at school? Each child is different and actively listening to them can give you an understanding of what their needs are. For more information about how our school holiday programs and before and after school care sessions can instill a sense of belonging for your child, please visit www.campaustralia.com.au.