Art is an activity that is enjoyed by many children. Not only is there the fun aspect to creating artwork, but there are many benefits too. Let's take a look at five reasons why your child should be involved in art activities.
1. Art Brings Out Your Inner Creativity
Art allows children to be a little creative.
When engaging in art activities, children enjoy thinking outside the square to make their masterpiece unique. There's that sense of accomplishment when you're able to exercise your creative energy into a piece that you can call your own.
Using different materials, including recyclables, gives children that extra reason to get as creative as they desire when engrossed in art activities.
2. Art Activities Enhance Problem Solving Skills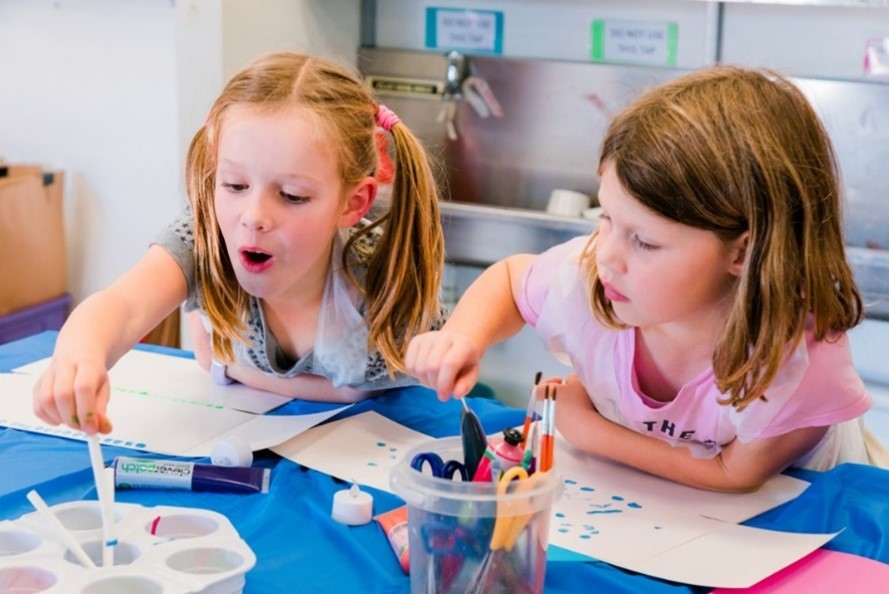 Problem solving is a skill that is important throughout life and the earlier one learns how to navigate and solve problems, the easier challenges will be to overcome.
Art enhances problem solving skills and starting with a blank canvas with an art activity seems more exciting than daunting. Art gives children the confidence to try new things and become flexible in their thinking process.
3. Art – Designed for Children of All Ages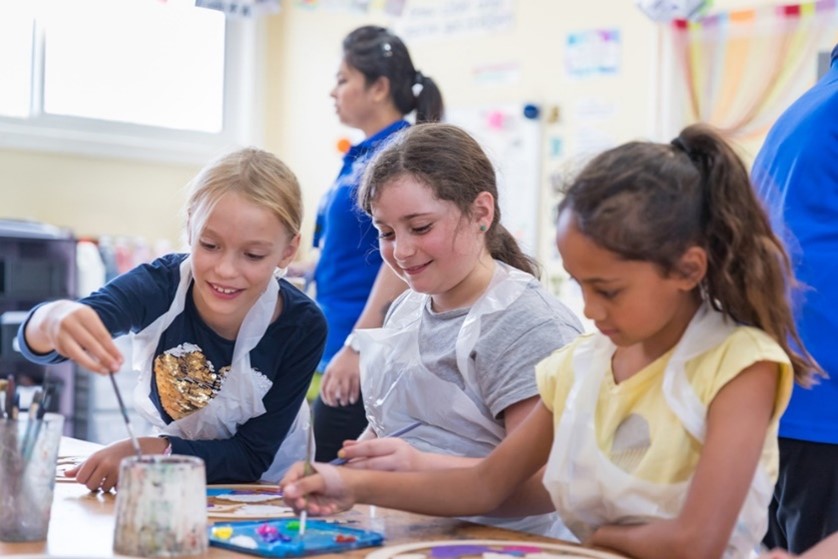 Do you remember the regular artwork that your child would proudly bring home from kindergarten? You would display it on the fridge and your child would be chuffed it was there for everyone to admire. As time went by, you would notice the increased level of detail in each piece.
From a very young age, art has been a part of your child's life. Creating art continues throughout the primary school years, from Prep through to Year 6. Art does not discriminate – there are varying skill levels required to create artwork. Schools and outside school hours care services offer age-appropriate art activities for children in all year levels.
4. Children Can Express Themselves with Art
Drawing from inspiration from life experiences, children are able to express themselves with (and through) art. Self-expression can be taken to a new level and art allows children to just be themselves.
Being able to express yourself through art is liberating and children gain the confidence to think deep and plan how they would like to express their emotions, even if they are scary.
5. Art Helps Children to Connect with Others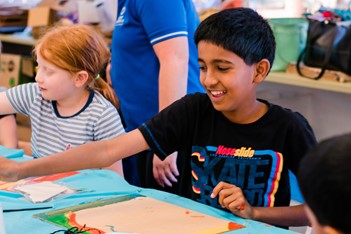 Art activities at before and after school care enable children in different year levels to connect with each other. Art brings people with different interests together and facilitates them to work alongside one another on mutual art activities. Children enjoyed collaborating at one of our services recently to brainstorm ideas to create the Spring diorama below.
At before and after school care, children are exposed to a variety of art concepts and are encouraged to get creative with fun activities. If your child loves art, entries open soon for The Big Art & Expression Competition, where they can win BIG prizes. Download your template here so they can have fun expressing themselves through art.